"If we experienced life through the eyes of a child, everything would be magical and extraordinary. Let our curiosity, adventure and wonder of life never end."
Akiane Kramarik
Last month, Andy, Cooper and I had the pleasure of hosting in Amsterdam my sister Megan, her husband Eric, and their two girls, Rylee and Hailey. This was the Rau's first international trip together and we couldn't have been more excited that they chose to come see us! I must say, these girlies demonstrated their abilty to be travelers!
Prior to their arrival, I sent the girls a set of cards that had roughly 50 things to do in Amsterdam. I asked them to send me the sights, activities, and restaurants that they wanted on their itinerary. I was pumped when I got an email of 15-20 things they wanted to see and do while here.
Here were a few of the requests:
Artis: Amsterdam Zoo
Nemo: Science Museum
Van Gough Museum
Swimming with Cooper
A'dam Lookout
NDSM
Ann Frank House
Eat Stroopwafel
While I can assure we made the most of our time together, I'm not going to recap our daily itineraries. One night while Megan, Eric and Andy went to explore some of the nightlife, I came up with a better idea for this blog…
Prior to traveling somewhere new, I find myself doing endless searches on Pinterest, going through my Rick Steve books, and reading blogs. However, I don't read or talk to kids who have traveled to the location.
So, while the girls were supposed to be finishing some down time with an episode of Full House (yes, the original!) and then heading off to bed, I decided to pull the Auntie card, serve another bowl of popcorn, and interview them. Of course, using my teaching abilities to sell this very big task to them. After explaining what a blog was, showing them mine, explaining the importance of speaking from the heart and your own beliefs, and informing them they would be the centerfold of the next post, they were hooked!
Keep reading to hear about Amsterdam through the adolescent eyes.
A week prior to the Rau's arrival in Amsterdam, Andy attended a professional development day. They were guided through an exercise to help become a more engaging speaker/story teller, called LOTS of LOTS – Lots Of The Senses (or something like that). The intent of the partner based activity is to tell a story using as many sensory descriptors as you can, try it. Tell me how you woke up or started your day. Say three sentences.
---
You'll be surprised, most often you stated a fact-based narrative without any sensory descriptions. The alarm went off, I got out of bed and took a shower. Instead of, as the blast of my alarm radio penetrated by groggy sleep induced ears, I was shocked to see the morning sun peeking through the curtain. I won't go on, you get it.
R indicates Rylee's responses (10 years old) and H indicates Hailey's responses (7 years old).
Describe Amsterdam using your 5 senses.
See:
R: a lot of people on bikes, in a car or on a tram
H: the water and a couple boats
Hear:
R: sirens going by
H: sirens going by
Smell:
R: cigarettes
H: Well, the burger place smells like apple juice (hops!)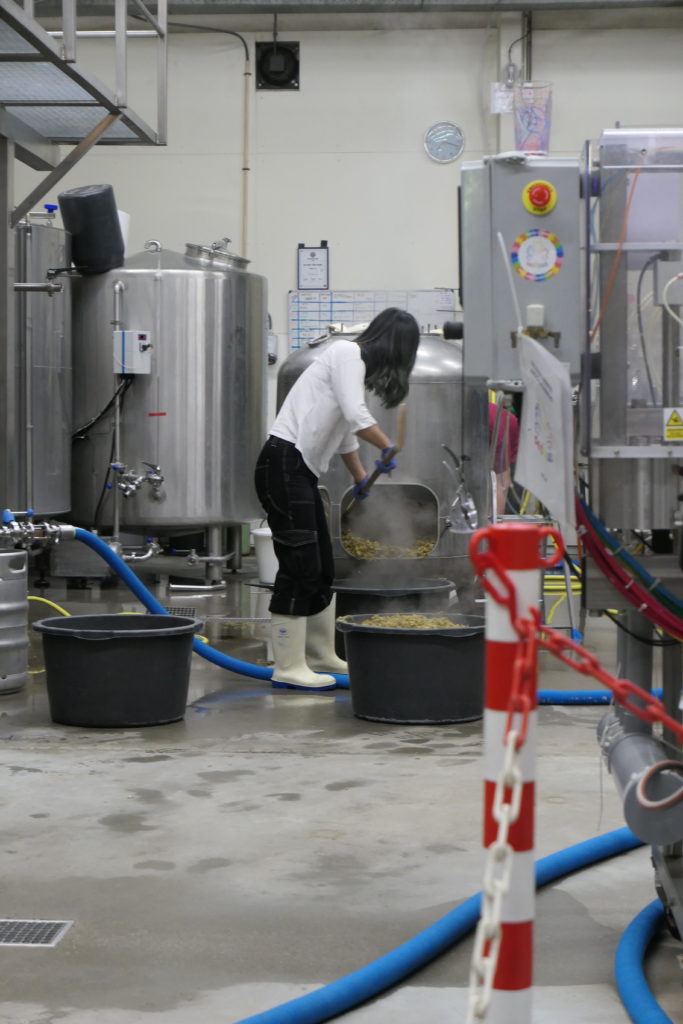 Taste:
R: It tastes like people who have smoke in their mouth and then they blow it out.
H: It tastes like Stroopwafel!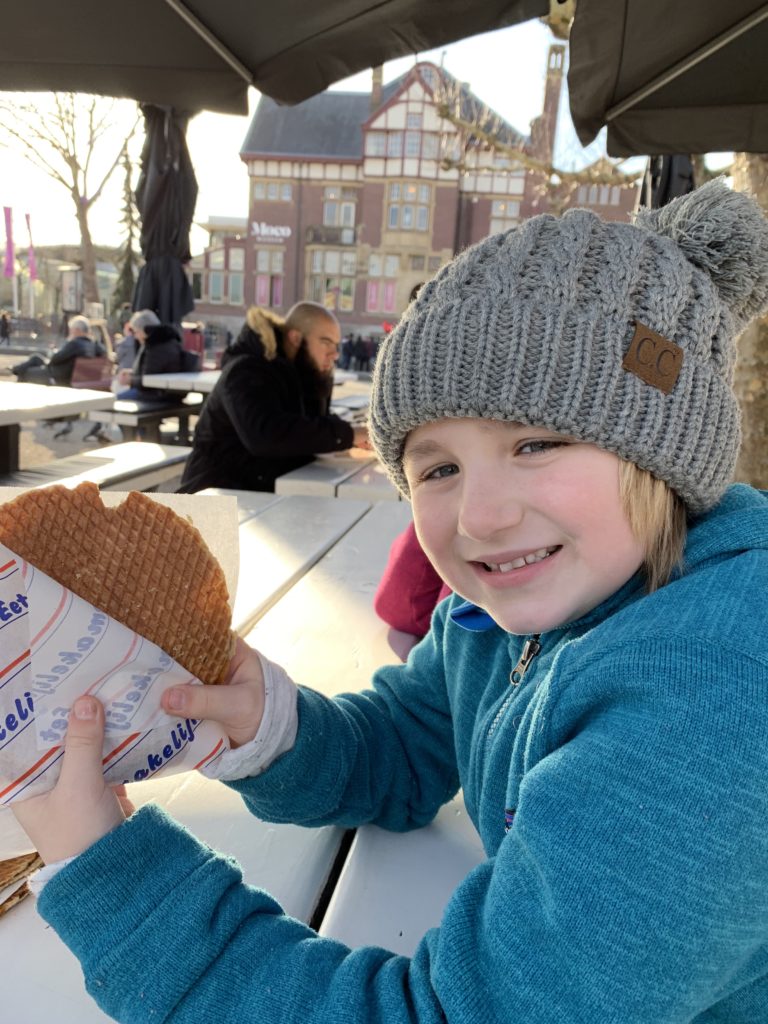 Feel:
R: Warm and windy at the same time.
H: When your asleep if feels like you're on a fluffy cloud because it's so comfortable here.
What is best part of Amsterdam and why?
R: You can bike whenever you want and wherever you want. It's fun and you get to go different places than you'd go in a car.
H: Spending time with my family because you get to have fun with your family and spend time with them. (I swear I didn't pay her to say that!)
What is the worst part of Amsterdam?
R: That everyone smokes because it's bad for you.
H: The worst part is every day you hear the sirens go off and smoking. I do not like it.
What's the coolest thing you've done in Amsterdam?
R: Rock climbing because it's really fun and I don't get to do it a lot because it's not by me.
H: So far, it would probably be the petting zoo and the big slides because it's really fun and you get to burn your energy out and pet animals.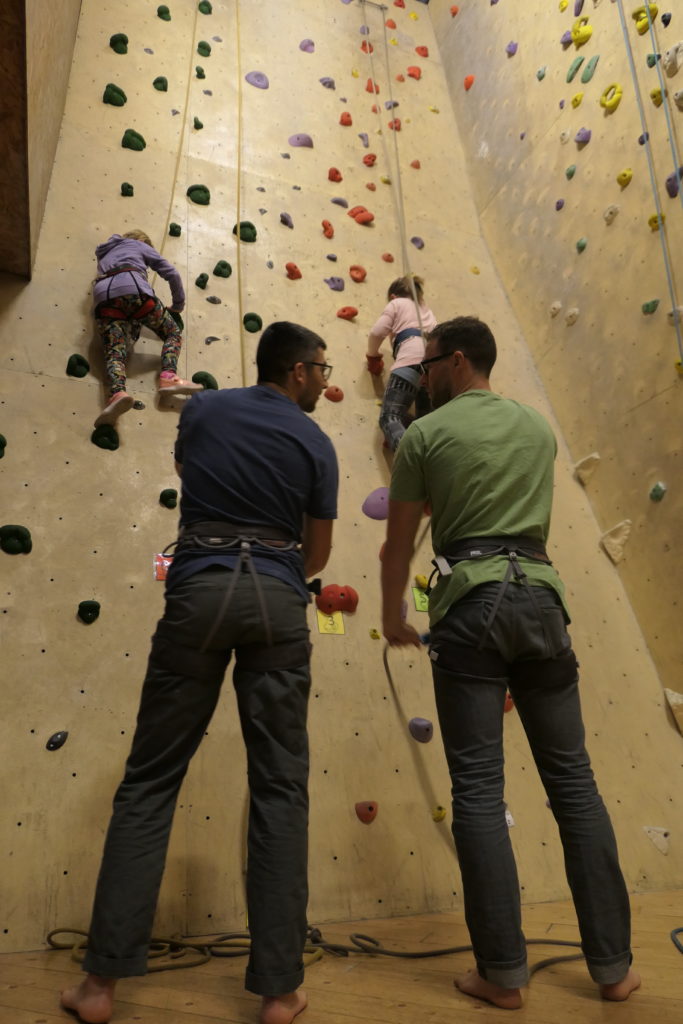 What's one thing you wouldn't do again?
R: I would never eat bitterballen again because they didn't taste good to me. Hailey interrupts: Oh they are really good for me!
H: I would never buy raspberries again. Why? Because Rylee eats them!
What's one thing you'd miss if you moved here?
R: My friends.
H: The rest of my family. Nana and Papa, Grandma and Pops and my cousins.
What's one thing you'd like if you moved here?
R: Riding my bike because it's fun for me.
H: Rock climbing because you get to work through things and make it to the top. Even if it takes you to your last try to make it. It's fine.
Favorite Memory and Why:
R: When mommy's bike tire went flat and she had to ride on the back of daddy's.
H: Going to the Bagel and Beans shop because it's weird how you get hot milk and just put chocolate chips in and stir it up…it's so weird!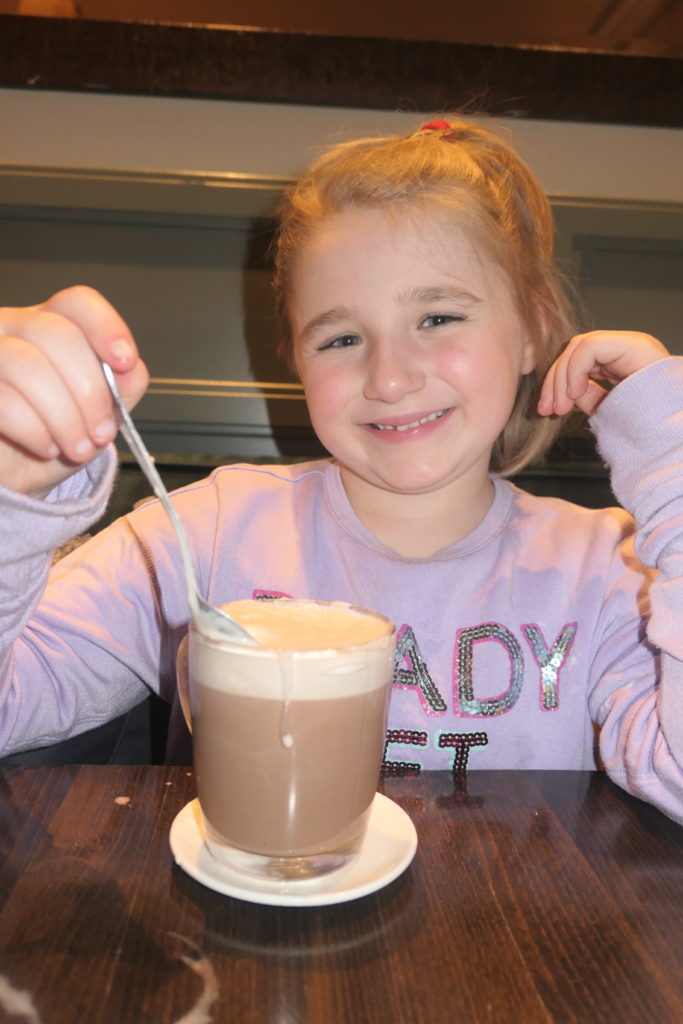 If a friend was coming to visit you'd tell her/him to…
R: I would say go to the Van Gough museum because it's really fun and interesting.
H: I would tell them…umm…I would want them to try the burger place that we went to because you get to go on a ferry. That was fun.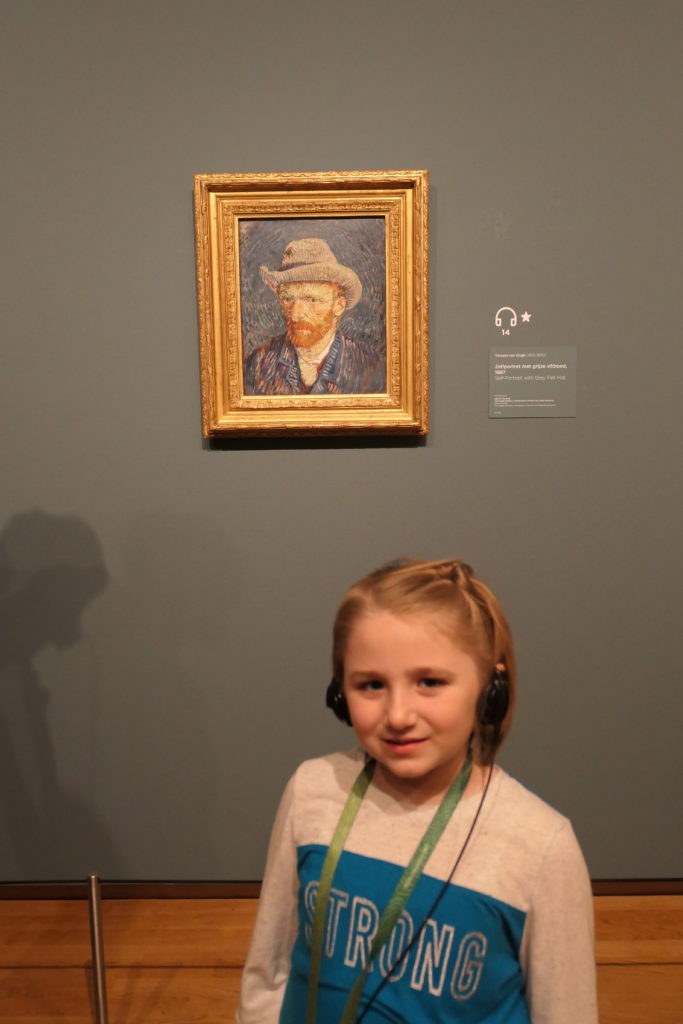 What's one thing you still want to do here in Amsterdam?
R: I want to go to a couple more parks because it's fun to see all the different play sets here. Hailey interrupts: and you also get to burn your energy.
H: Umm. (Laughs) I would like to go rock climbing as long as it's open. Like, for the whole day…if it's open that long. (Smiles)
Would you come back to Amsterdam?
R: Maybe, because the food is different and people from the US aren't used to it, it's hard to get used to. Like the cereal and ketchup.
H: Yes, because it's really fun here and you get to learn new words. Like words about Dutch.
Should we stay in Amsterdam or move back to Reno?
R: Stay here, because it's really fun and then we can come back and stay and you can keep showing us around and teaching us new things.
H: Maybe, because…well, how would you get the dog here? Maybe you could spend some time here and different times home with Henry?
H: I wonder if there's a question about what we would change? Ok, what would you change about Amsterdam?
H: It would be that there would be a roller coaster with pedals all over Amsterdam and you could just pedal and go anywhere in the city… or not pedal. (Coming from the one who was chauffeured around all week in a bakfiets!)
R: For people to stop smoking because they'd be happier and live longer.
Anything else you want to say about Amsterdam?
R: If you live in the USA you should come live here, and if you live here you should come to the USA because its fun to see the differences…like the food and stuff.
H: If you love elephants…just come to the zoo here. Because you can see like any animal you love here, except for a couple of them. And the red panda is so cool.
It's no secret we learn a lot more about one's processing and understanding by talking in person, as opposed to reading written down responses. For me, this was true in talking to the girls about their Amsterdam experience. Some of the things I thought would be highlights weren't and others that seemed like a quick "filler" were some of the most memorable moments. In reviewing our discussion a few things stuck out to me:
It's amazing. You can put two people in the exact same situation and provide them the exact same experience, yet they will still have completely different interpretations—smoke to stroopwafel (those coming will try to provide the stroopwafel version!)
Young or old, time with family is always valuable.
Let children determine what they enjoy and what they don't. I thought the girls would be bored out of their minds at the Van Gough Museum. They both loved it and I'll never forget their excitement and engagement as they restated all the facts they learned!
Kids will be kids. Sometimes it worth noting how frustrating it is when your sister eats your raspberries!
In closing, I continue to be forever grateful for any time with family and friends, whether it be FaceTime or time in person. As we continue navigating the cold, dark, windy and rainy season here, it brings us closer to home and sheds a light that is refreshing in so many ways! Being able to share the unpredictable joys and frustrations Rylee and Hailey experienced on their first European adventure allowed me to slow down and view the city through a different lens, one that provides so much insight!
The traveler sees what he sees, the tourist sees what he has come to see.
Gilbert K. Chesterton