Mom! Megan won't let me curl my hair!
Do you like this outfit? You do? Well, I'm not comfortable, I'm going to go change again…
Morgan, it's time to get up!
Brody has Dad's shoe again!
Mandi, that's my shirt! And no, you can't wear it!
Girls, we were supposed to be out the door 10 minutes ago…
Has anyone seen dad? (Look out the window) Yep, he's sitting in the car waiting for all of us.
Wait, did someone grab the rolls?
A typical Thanksgiving morning conversation in the Carlson household. The chaos of 4 girls trying to get ready and out the door in time to arrive at Grandpa and Grandma's on time. In our minds (the females in the family), on time meant before dinner was served. In Dad's mind, on time meant at the start of the gathering. Our typical arrival was somewhere in between with some side bickering along the way.
But then…
There was the aroma of mom's rolls which overtook the cocktail of Abercrombie 8, Clinique Happy and wet nail polish that was aerating from the backseat.
And 2 plus hours later walking into Grandma and Grandpa's to see Grandma's tiny little frame pulling a delicious pie out of the oven. The gravy simmering on the stove top. The turkey prepped. And of course…the essential cinnamon and poppy-seed loaves already cut and ready to be covered with butter that was somehow always the perfect temperature. Whichever cousin had promptly grabbed Grandma upon arrival was likely to be using, the best kitchen gadget, the hand-mixture, to whip up the cream for the pies. The rest of us were pushing our way around the table, that always felt larger than it actually was, to admire the task. All the while, Grandma carried on with her stories and laughter, never breaking the smile on her face or stopping long enough to catch her reflection and notice the sole roller she'd forgotten in her hair.
In the front room, the rest of the family was attempting to greet one another over the noise of the football game while awkwardly trying to find a place to sit until dinner (which was rather hard because Grandpa had filled every available space with tables and chairs). As for all the cousins, we were somewhere between dumping the nostalgic 5-gallon bucket of marbles out, dressing up in Grandpa and Grandma's square dancing outfits, getting tickled by dad and Uncle Mick, seeing how fast we could make Grandpa's exercise bike go, or locking each other in the scary blue room.
As soon as Grandma hollered, "Dinner!" from the kitchen, everyone found their way to the table. For years, I recall looking up at the big table wondering how many more years I had to sit down here at the kid's table.
There was the choral saying of grace, and the traditional go around the table and share what you were thankful for, and then it began…the juggling of the platters and filling of our bellies till we felt like a stuffed turkey ourselves.
This…
This is what I remember about Thanksgiving.
It's been several years since Grandma's passing, one since Grandpa's, and far too many since I've been with my sisters and parents to celebrate Thanksgiving. Knowing we would be in Amsterdam for the holiday this year, it was no surprise that this year would be another spent apart, unfortunately.
In my mind, I knew I wasn't going to come across Thanksgiving decorations in the store, nor was I going to witness the hustle and bustle at the turkey freezers in the supermarket, given it's an American holiday. But for some reason, I couldn't convince myself to chalk it up as a different year.
But it would be easier to do so.
We live in a flat. Our oven is the size of my old Easy Bake. I'm pretty sure we own exactly one set of Ikea plates. Oh, and let's not negate the fact that I'd been living on coffee for a solid two weeks. Yep, Cooper was in the midst of a cold and a serious battle with his top two teeth.
As hard as I tried to tell myself to let it go, I couldn't stop thinking about how much I love this time of year. Over one of the many walks to the supermarket, I got to thinking about traditions and how some traditions just stop. For example, sometimes these savory memories become just that, a memory. And while some things are better forgotten, I prefer to be the one who determines when that happens, not the other way around. And… I'm not ready to wake up on Thanksgiving without smelling rolls, or sneak snacking on a pumpkin bar!
Therefore, the decision to host Thanksgiving in Amsterdam was made!
Now, as you might expect, the next big questions was: Who do we invite? This didn't end up being a long drawn out conversation because, well…we don't know that many people in the Netherlands! Our guest list ended up being some Dutchies, Italians, Chinese, and Americans.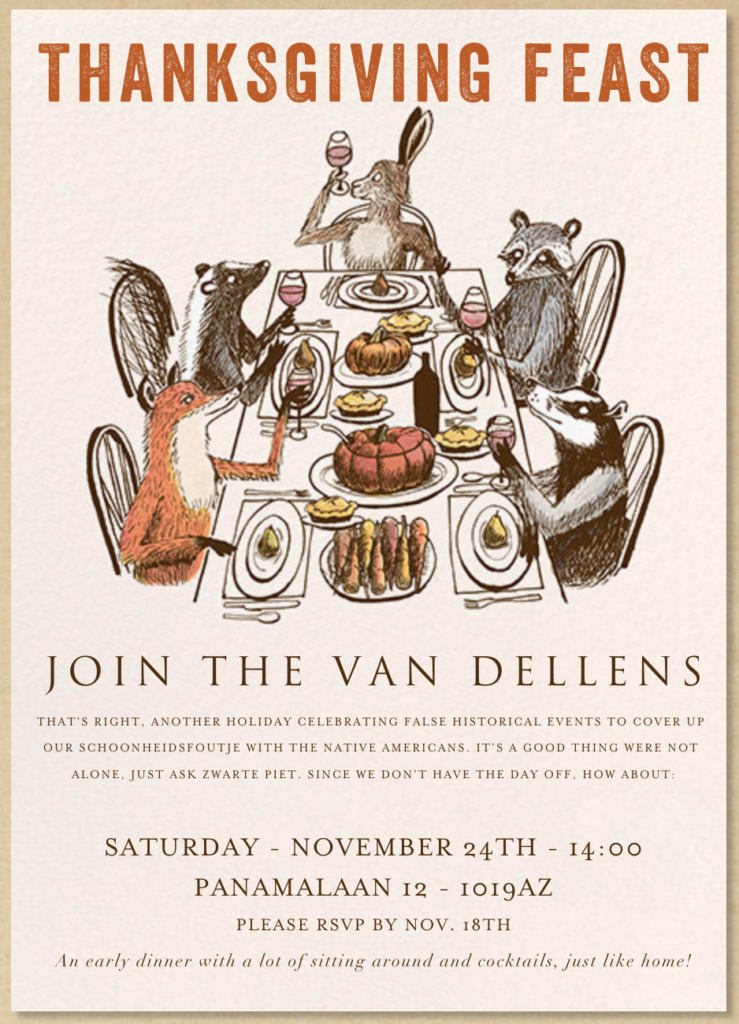 My favorite comment, after sending out the invitation, came from Andy's Italian co-worker, who just couldn't comprehend why you'd eat dinner in the middle of the afternoon. Wasn't this going to screw up dinner?
As soon as the invite went out it was time to start planning. However, instead, we decided to take a quick trip to England for some family time with the Wades!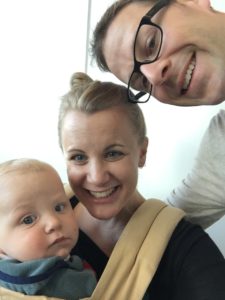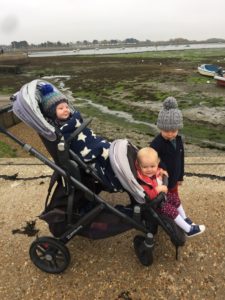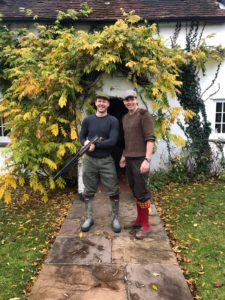 The one task I requested of Andy before heading to England was to figure out a turkey. About 10 minutes prior to boarding he called one of the few butchers in town who sold turkeys (turkeys aren't sold in stores here…ever) and was able to set something up. No later than 5 seconds after hanging up his phone he looked at me and said, "Hmm, I forgot to ask how much it was going to be." As Andy does, he started Googling and discovered that the 8.5lb turkey he just ordered (which we weren't even sure would fit in the oven) could cost about 170 Euros. "Holy shit, I like Thanksgiving, but for that amount, we aren't having turkey!" He decided to call the butcher back in hopes of finding that this fresh, free-range turkey coming from France was not actually going to cost us nearly 200 dollars, and if it was, he was going to cancel the order. Luckily, it was going to cost about 70 Euros instead (still a bit steep!).
Upon returning from England, I started trying to organize my thoughts around how we were actually going to pull this off. I started with a menu, then broke down the menu into shopping days (considering the longevity of the product and of course how much Cooper and I could carry each day) as well as the size of our fridge, then finally taking an inventory of each dish in our flat and matching it with menu items: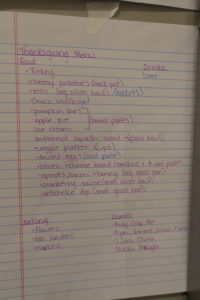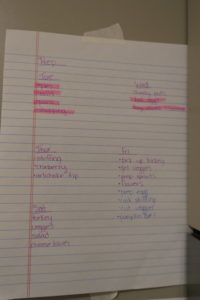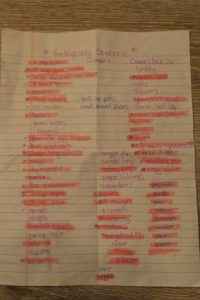 Over the course of 5 days:
Cooper and I went to the store at least once a day
Maxed out (thus far) how much we could carry back from the store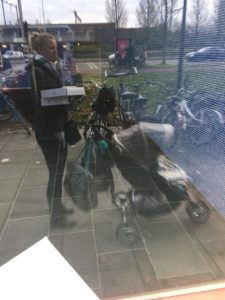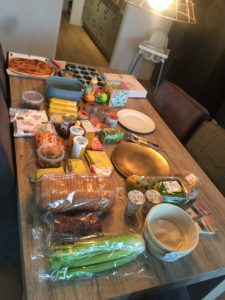 Discovered that sour cream (zure room) does exist here, even though every store owner claims it doesn't (gotta have those cheesy pots!)
Confirmed that pumpkin pie is non-existent, as well as canned pumpkin (luckily Cooper let me use his fall toys in the pumpkin bars)
Made both whipping cream and frosting (this isn't really significant other than we had no need for whipping cream)
Successfully prepared a Thanksgiving dinner for 13 people with no kitchen appliances (other than oven, stove, and microwave)!
Discovered how to stream a recording of the Lions game to watch
…and had a lovely day sharing our Thanksgiving Traditions with family and new friends.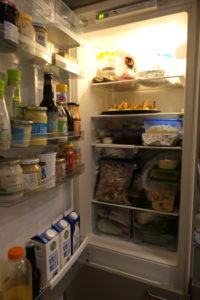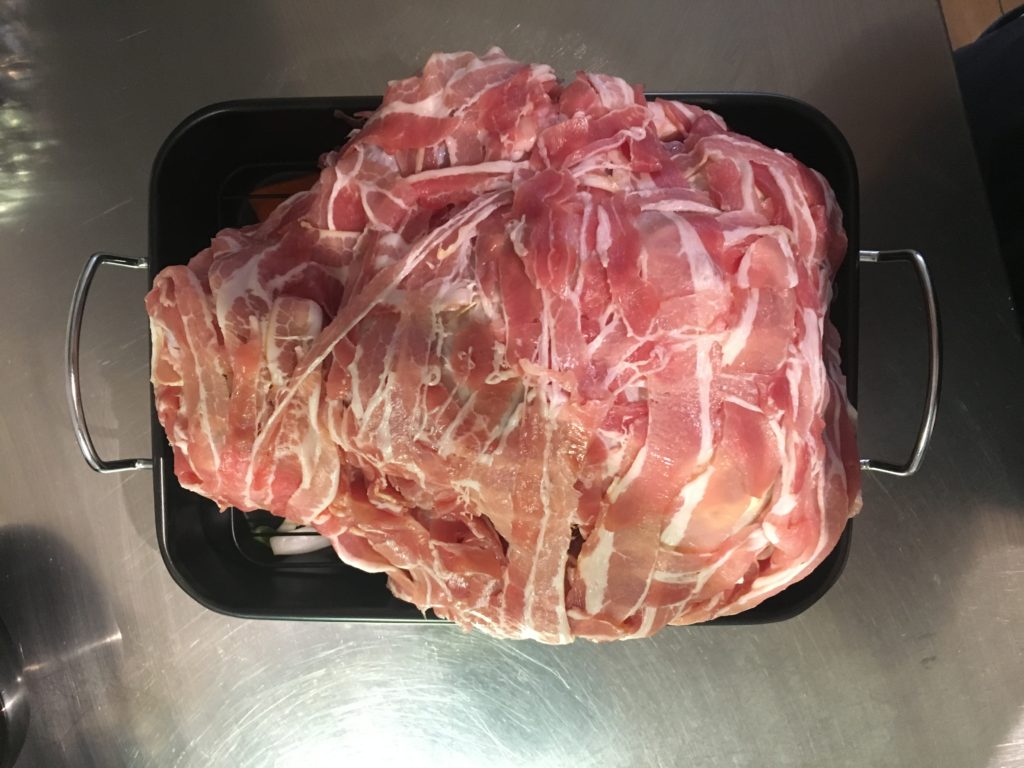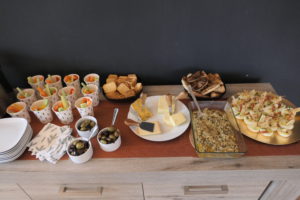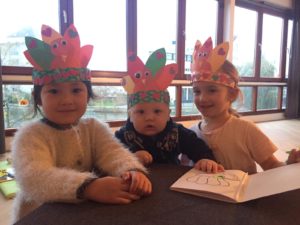 In attendance was Uncle Ryan, the one who cuddles with the babies and winds up all the little ones. Aunt Xiaomin, who showed up with wine and a turkey crafts to entertain the kiddos. The Dutchees who were starving but didn't eat…we finally realized this after they informed us that the Dutch would never eat before the host! As soon as Andy took some food they were much happier;) The Italians who wanted to support the American tradition and show up with marshmallow potatoes (as they called it) but after several YouTube videos and frustration decided to bring what they know best…tiramisu (which no one was upset about!). A few Americans who showed up late, because that's what we do. And of course Cooper, who successfully managed to pull off an Irish Good Bye.
The Friday night before our Thanksgiving, (we celebrated on Saturday because everyone had to work Thursday) Andy and I got take out, made a few gin and tonics and finalized our prep. Somewhere between gin and tonic number 1 and 2…or 3, we got to talking about what we want Cooper to remember about our holidays and what traditions we want to share with him, a conversation we may not have had if we decided to forgo the holiday.
As we embark upon Christmas, another holiday away, I hope to remind myself it's not about the size of the house, the number of dishes in the kitchen, or all the nots, but rather the opportunities that exist to create new memories, continue old traditions and start new ones.
We wish you and your families a wonderful holiday and look forward to continuing the conversation in the New Year!