Have you left a book unfinished?
I have.
Typically, this occurs for two reasons: I didn't like it, or I haven't had time to finish it. Oma and Opa (Bob and Sue) Van Dellen are like an unfinished book to me (I know what you're thinking, keep reading).
Growing up in our small Northern Michigan town it was rare not to know someone's parents.
I never met Bob or Sue.
It was the summer of 2006 and Andy and I were on our way to meet his Dad and Step-Mom. My mind was going nuts pondering the following: What did they know about me? What were we going to talk about? Hopefully, they are fast eaters… Oh wait, Andy already said they aren't fans of the eat and run kids. Shit. What if I don't like what they cooked? Couldn't we just meet at a restaurant and chat over some nachos?, I recall asking Andy as he turned down S 45 mile road.
'Nope. In fact, I was thinking about it and I thought it would be funny if you ate dinner without using your utensils tonight.' -Andy. Yes, what an idiot and yet I'm spending the rest of my life with him.
Interesting, because I can't think of one reason that would be a good idea the first time I meet your parents…or ever. (Continuing this thought with …maybe we aren't a good fit for each other…)
The thought faded over time, and my nerves about introducing and spending time with Bob and Sue calmed. The anticipation of their visit to Amsterdam, in May, was the polar opposite from our initial meeting back at the farmhouse in 2006.
One of their first days here in Amsterdam, Bob and Sue expressed interest in renting a boat. Packing some drinks, and fulfilling hankerings of Dutch cheeses, bread, and stroopwafels sounded like the perfect way to spend a Sunday afternoon. As you are all aware by now, we would never object to such a request! It was a bit overcast, not too hot or too cool…perfect weather for a canal tour.
Our conversation seamlessly bounced from Grab Cooper, to I'll take another drink and pass the Parma ham. As Andy continued narrating the tour with questionable 'facts', Sue filled in the gaps with her own history of the city. Pointing out neighborhoods where cousins previously lived and telling stories of weekend adventures on the canals during her stay as an exchange student. As our boat rental came to an end, I realized I was no longer hungry for more cheese, but wanted more recollections of Sue's time in the Netherlands as an exchange student and then again as a young adult.
For our next adventure, Oma and Opa expressed interest in the zoo. Neither had previously been and knowing Cooper is a big fan, it seemed like a good addition to our agenda.
It was no surprise that shortly after our arrival at the Artis, the educator in Oma and Opa couldn't be contained anymore. Cooper was on an individualized tour, listening to facts, observing animal behaviors, and talking about the animal's interesting features. Seeing the two of them take advantage of a teaching opportunity left me curious…What were Bob's lectures like? Sue was the principal of a school, would she recommend this route now? Bob likes to write too. What's his approach? Is he as distracted as I am?
One of Sue's beautiful traits is the ability to put together an amazing itinerary that meets the needs of everyone involved. Therefore, when we received the below email from her, prior to their visit, it didn't require much debate.

After we talked yesterday, I got online to look for some ideas. I've never been to the Waddenzee Islands and have always wanted to — so I looked there first. I really looked at Texel because it's the closest one to the mainland and there's a car ferry that goes there (most don't). Anyway, I went ahead and booked rooms. Don't panic. I'm more than willing to cancel the booking if you don't like it or would rather do something different.
Giving Cooper a chance to roll in the sand, exploring the Texel Lighthouse (the only lighthouse in the Netherlands were you can see the sea on three sides), early morning walks that were detoured by the amazing aroma of fresh croissants and hillsides full of sheep, afternoons getting wiggles out at the parks, the three of us were unaware of just how much we had missed stepping outside of the city and getting lost in a remote little town.
One of our adventures included a trip to Ecomare, a facility that cares for around 100 young, sick, weakened or wounded seals each year. When they are healthy, they go back to the sea. Oma's ability to speak and understand Dutch was an asset as we observed the scheduled feedings. Bob, Andy, Cooper and I stood there fascinated by the observable facts. Sue would fill us in on all the information that was shared in the presentation. My envy for multilingual individuals came to fruition (as it often does here)…again. As we followed the winding road, surrounded by sheep and bikes, back to De Corksdorp I thought to myself, I wonder Oma's approach to learning a second language was and how she has managed to maintain it over the years.
Some of the most important conversations I've ever had occured at my family's dinner table. – Bob Ehrilich
Over the last 10 years, I continue to learn things about Bob and Sue and their connection to food. For example, breakfast (not including coffee) and lunch are optional. This is an extreme difference between us as Andy, Cooper and I all suffer from hanger. Dinner, on the other hand, is worthy of careful planning, research, and creating an experience, not just a caloric intake.
I'd be lying if I didn't admit that I used to find their attempts to bring the family together for meals, asking us to organize babysitters so we could have some adult time, and progressing from snacks to after dinner coffee's irritating and drawn out.
My mindset around these requests has shifted. Food (and drinks) has a way of bringing people together. As I reflect on my continued learning and memories with Bob and Sue, I realize that many of the unread chapters seem to get read over meals together.
It was a typical Dutch evening…pouring rain. Andy and Bob had left Sue and me to organize where we were going to have dinner. As I continued to scroll through the local restaurants in De Corksdorp I contemplated just bailing. Coop hadn't napped well that morning, I was tired, my indecisiveness was present (as it usually is), and let's not forget…it was raining.
However, as you know, I enjoy food too. So, I grabbed the umbrella and rallied. I picked a restaurant and it turned out that Sue had landed on the same one while scrolling in her room. A quaint little bruine kroeg (a term used for cafe's with wooden interiors surrounded by walls stained a yellowish-brown hue due to years of smoke) just down the main street. The menu looked amazing and they had a highchair (something we have learned to check for before committing to a restaurant). I was glad I rallied.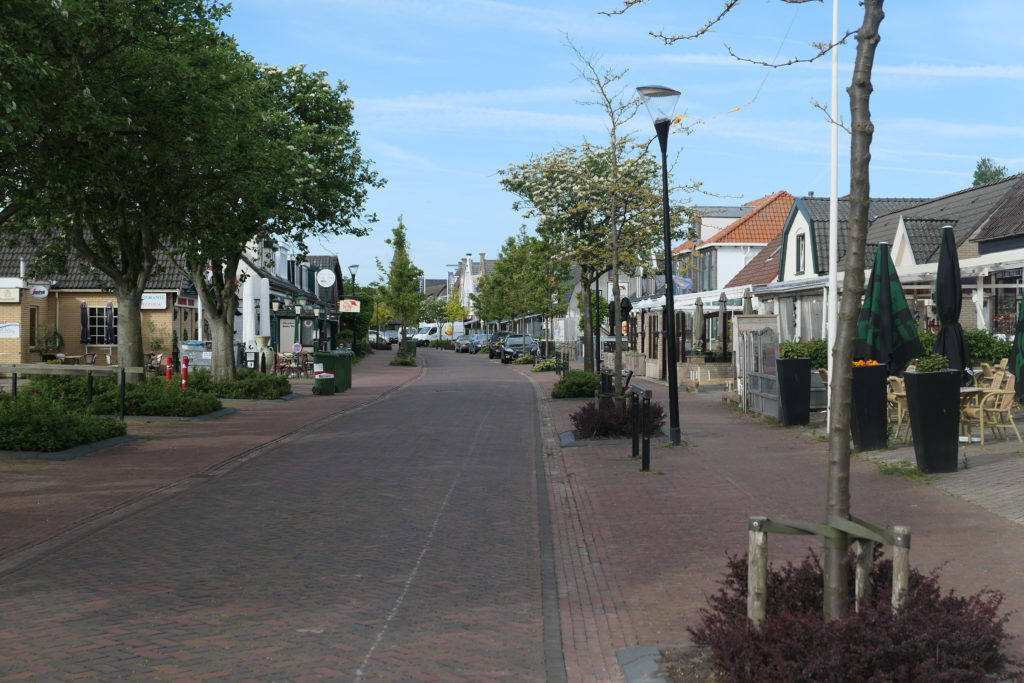 The Dutch servers would say that meals are to be enjoyed and that they don't want to intrude upon your conversation, therefore they are mindful of unnecessary table interruptions. Us Americans may say, they are non-existent. The lovely brown cafe confirmed our assumptions thus far. For Cooper, the meal dragged on by the slow pace of European meals. We were hitting a wall. Cooper's threshold for diaper bag entertainment maxed. Another walk in the rain, crawling on bar stools, eating cheerios, playing with painters tape, cracking plastic eggs, etc… our go to's were exhausted.
Knowing I love desserts, Andy took Cooper back to put him to bed. Bob, Sue and I continued our evening and I got to taste test the sweets.
The remainder of the dinner was lovely. We conversed late into the evening about many topics, most notably a one-liner Bob threw out as we were preparing to head back to our rooms…I was once invited to a nude dinner…A little statement that led me wanting to read more…Before saying another word, I made a mental note to revisit this statement in the near future!
As we returned to Amsterdam, we had a few more nights together. One of which was for an adult dinner. Meaning, nice place, find a sitter. Three years ago, Bob, Sue, Andy and I traveled to the Netherlands together. Bob discovered a little restaurant on Kerkstraat called DenC. It made such an impression on us that Andy found it necessary to steal the hand-towel from the bathroom as memorabilia and we ate there two nights in a row. Since our initial visit, the four of us (not all together) have since returned to the restaurant 4 times. It seemed fitting for us to revisit. Andy and I organized a babysitter and I actually did my hair (I can count on one hand how many times this has happened in the last 10 months). While I could go on for several more paragraphs about the food, I'm not going to…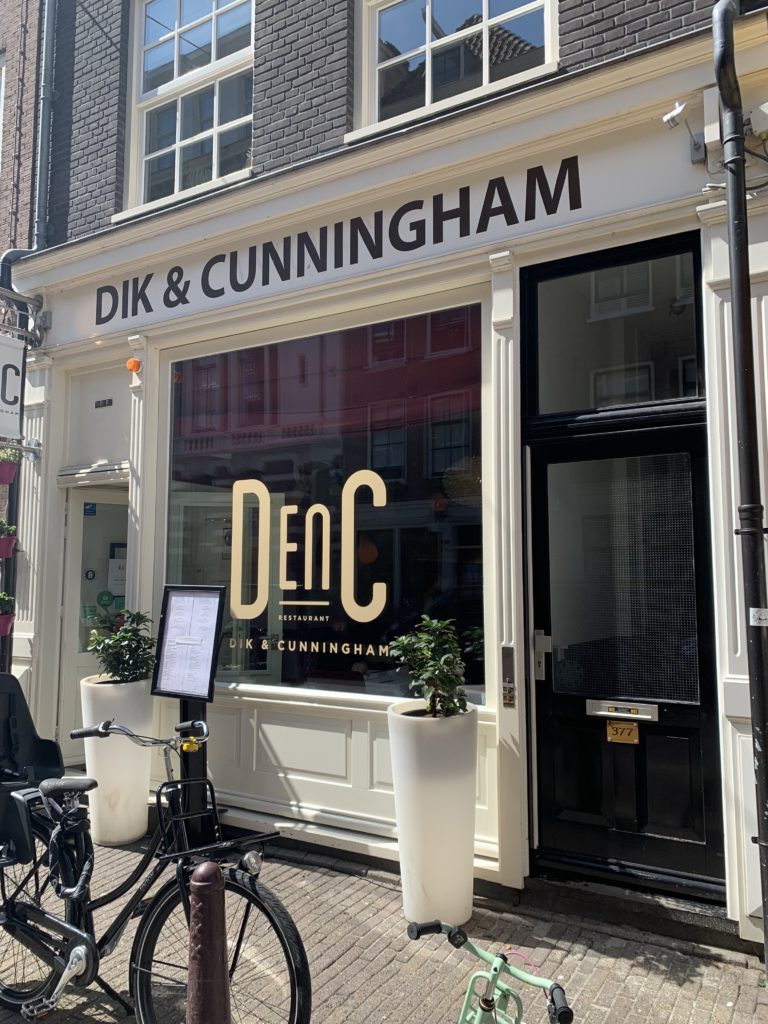 This is the type of place, where you can walk in 3 years later and the owner walks up and says 'I remember you, you haven't been here in a while, but you were here, together a while ago. You sat at that table.' She was correct and clearly wasn't making it up to make us feel good. From pondering how in the world the owner remembered us, talking about childhood schedules, reflecting on our time here in Amsterdam, sharing challenges as new parents and diving into some of our personal and family goals, we walked back to the flat from our nearly 4-hour dinner (not due to poor attentiveness this time!) laughing and continuing the conversations.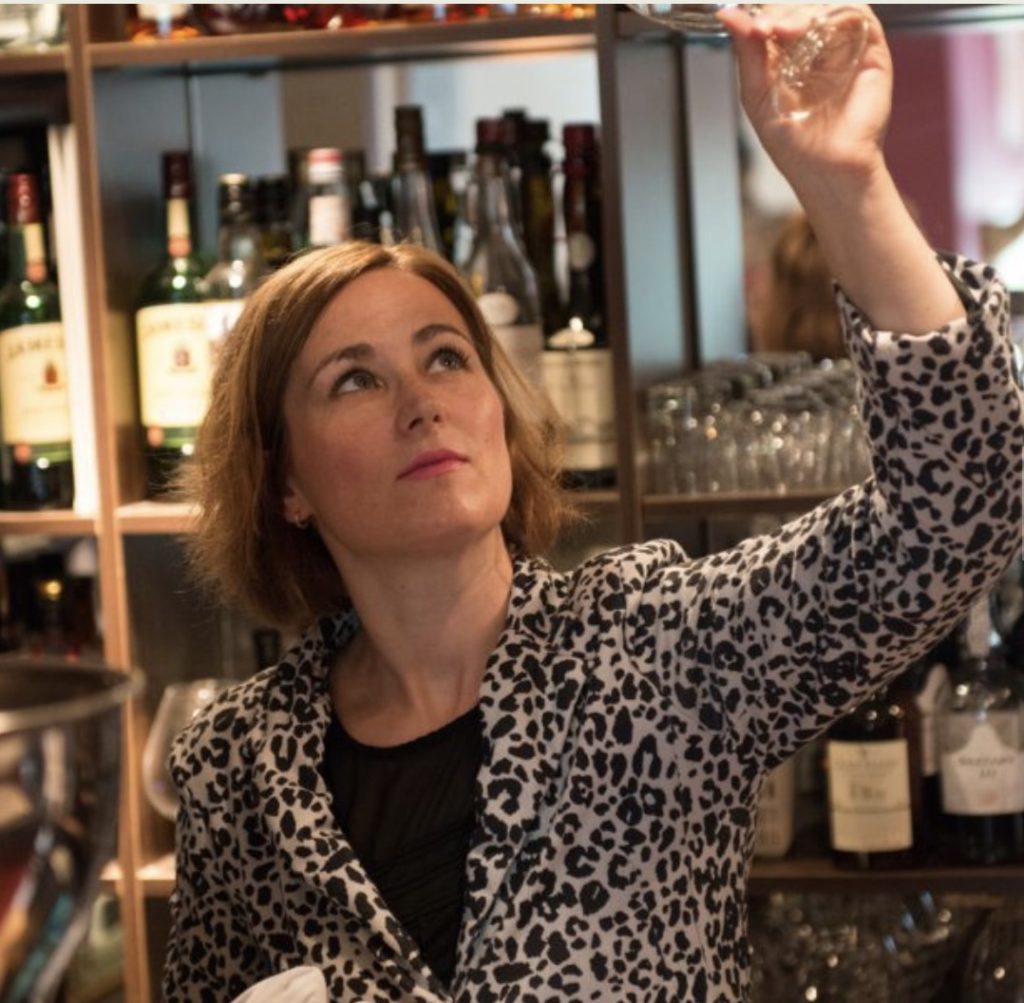 Initially, I was frustrated about trying to find a babysitter for Cooper. However, as I laid my head down that evening I was reminded of the value of such evenings.
A great relationship doesn't happen because of the love you had in the beginning, but how well you continue building love until the end.
-The Love Bits
If you recall, there are typically only two reasons I don't finish books. I didn't like it. Or I haven't had time to finish it. I'd like to put it in writing that I do in fact like my in-laws…that's not why I compared them to an unfinished book. But rather, with each and every visit, I grow fonder of the two of them, my interest is peaked about their lives, and I continue to learn from the two of them. This visit was no different. While I am a few more chapters into the Bob & Sue book, I'm left desiring more time.
Proost, Bob and Sue, to another wonderful visit! I look forward to my continued reading.